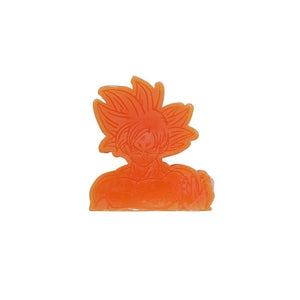 PRIMITIVE GOKU WAX - ORANGE
The Primitive Goku Wax in orange is a skateboarding wax that is used to enhance the performance of skateboard surfaces, such as ledges, rails, and curbs. The wax is designed to provide a smooth and slick surface, reducing friction and allowing for smoother slides and grinds.
The orange color of the wax adds a vibrant and eye-catching look to your skateboarding gear. The Goku design features an image of Goku, the main character of the popular anime series Dragon Ball Z, adding a touch of fandom and personality to your skateboarding accessories.