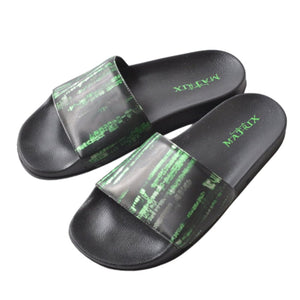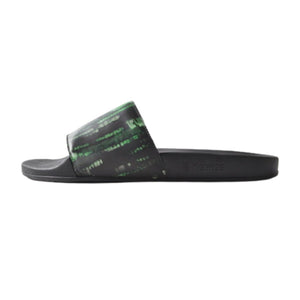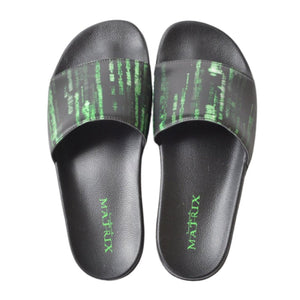 K-SWISS K-SLIDE X MATRIX RELOADED - BLACK
Introducing the cutting-edge fusion of style and comfort: the K-Swiss K-SLIDE X MATRIX in captivating black. Inspired by the iconic visuals of "The Matrix" universe, these slides redefine casual footwear with a bold and futuristic design.
Crafted with meticulous attention to detail, the K-SLIDE X MATRIX showcases a sleek black upper, paying homage to the film's distinct aesthetic. 
Designed for those who appreciate both form and function, these slides boast a cushioned footbed that pampers your feet with every step. Whether you're strolling through the city streets or relaxing after an intense workout, the K-SLIDE X MATRIX provides unparalleled comfort.