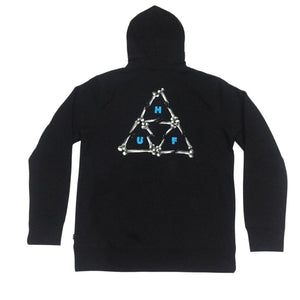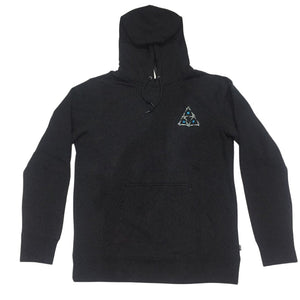 HUF BROKEN BONES P/O HOODIES - BLACK
 80% Polyester, 20% Cotton This fabric blend creates a comfortable, breathable piece of activewear that will quickly become a go-to item in your wardrobe. The combination of materials creates a strong, durable hoodie that won't tear or fray even after heavy wear. It's designed to keep you looking fresh and keep up with your active lifestyle.
Please take note that all measurements are based on inches and the size chart serves as a guide and reference only. The size may vary depending on the designs and styles of the shirt.