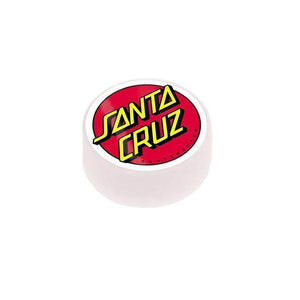 SANTA CRUZ CLASSIC DOT WAX - WHITE
The Santa Cruz Classic Dot Wax in white is a skate wax used to enhance the performance of skateboard wheels on curbs, rails, and other surfaces. The wax is made from a blend of paraffin and soy wax and features the iconic Santa Cruz logo, a red dot with the brand name written in bold white letters, on the front. The wax is easy to apply and helps to reduce friction between the skateboard wheels and the surface, allowing for smoother and more controlled slides and grinds.
Please take note that all measurements are based on inches and the size chart serves as a guide and reference only. The size may vary depending on the designs and styles of the shirt.