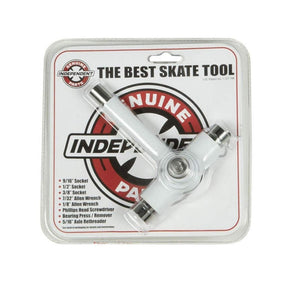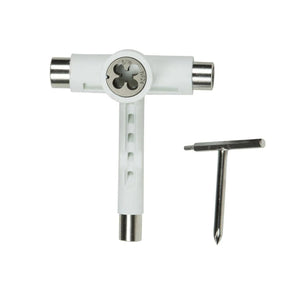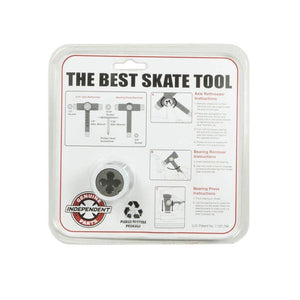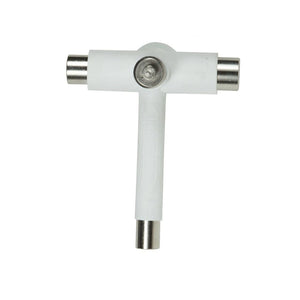 INDEPENDENT GENUINE PARTS BEST SKATE TOOL - WHITE
The Independent Genuine Parts Best Skate Tool in white is a versatile and essential tool for skateboard maintenance and adjustments. It is designed to help you easily assemble, disassemble, and fine-tune your skateboard components.
This skate tool features various functions in a compact and ergonomic design. It includes a 9/16" kingpin socket, 1/2" axle nut socket, and 3/8" hardware socket, allowing you to conveniently tighten or loosen your trucks, wheels, and hardware. The tool also features a built-in bearing press/puller, making it easier to remove and install bearings.