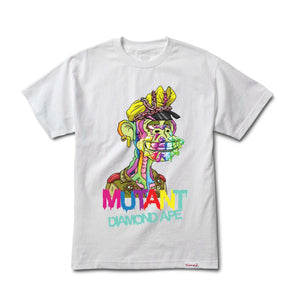 DIAMOND MUTANT BIKER APE TEE
The Diamond Mutant Biker Ape Tee in White is a stylish and eye-catching t-shirt from the renowned brand Diamond Supply Co. This tee features a clean and crisp white color, offering a fresh and versatile look. The front of the tee typically showcases the iconic Mutant Biker Ape design, which combines the strength and attitude of a mutant ape with a biker-inspired aesthetic. Crafted with high-quality materials, this tee provides both comfort and durability, ensuring a comfortable and long-lasting wear.
Please take note that all measurements are based on inches and the size chart serves as a guide and reference only. The size may vary depending on the designs and styles of the shirt.