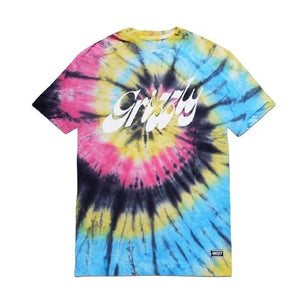 GRIZZLY WOODSTOCK TEE - TIE DYE
The Grizzly Woodstock Tee in tie-dye is a tribute to the iconic music festival that took place in 1969. This tee features a vibrant tie-dye pattern that adds a retro and nostalgic touch to your wardrobe. The combination of colorful hues creates a dynamic and eye-catching design. Made from soft and comfortable fabric, this tee is perfect for all-day wear. It features a classic crew neck and short sleeves, offering a relaxed and casual fit. The Grizzly logo is prominently displayed on the front, adding a touch of branding to the overall design. Whether you're a fan of Woodstock or simply appreciate the vintage aesthetic, the Grizzly Woodstock Tee is a stylish choice for expressing your love for music and style.
Please take note that all measurements are based on inches and the size chart serves as a guide and reference only. The size may vary depending on the designs and styles of the shirt.