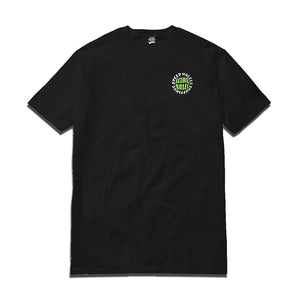 SLIME BALLS SLIMEY TEE - BLACK
The Slime Balls Slimey Tee in Black is a classic and stylish t-shirt for skateboarders and fans of the Slime Balls brand. Made from 100% cotton, this tee offers a comfortable and breathable fit.
The Slimey Tee features a small Slime Balls logo on the front, giving it a subtle yet recognizable look. The logo is printed in soft hand ink, adding to the overall quality and feel of the shirt.
Please take note that all measurements are based on inches and the size chart serves as a guide and reference only. The size may vary depending on the designs and styles of the shirt.