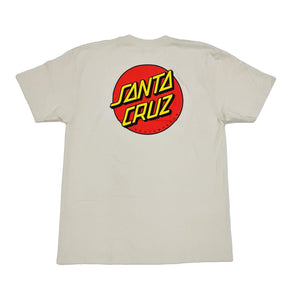 SANTA CRUZ CLASSIC DOT TEE CREAM
Represent classic surf heritage with the Santa Cruz Classic Dot Tee. Printed on a super-soft cotton fabric, this tee features an iconic Santa Cruz logo, made with the highest quality dyes and ink for maximum durability. A perfect addition to any street or beach wardrobe.
Please take note that all measurements are based on inches and the size chart serves as a guide and reference only. The size may vary depending on the designs and styles of the shirt.