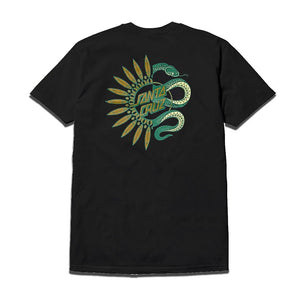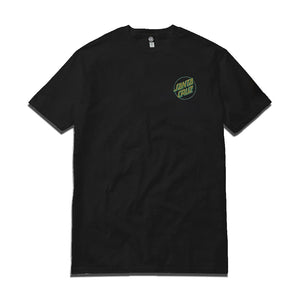 SANTA CRUZ SPLIT SERPENT DOT TEE - BLACK
The black Santa Cruz Split Serpent Dot Tee adds edgy style. Its iconic dot logo with coiling serpent stands out. Crafted from 100% cotton, it's soft and comfy. Black looks sleek and pairs with any outfit. Regular fit and crew neck make it stylish and practical. Share your love for skate culture with this tee.
Please take note that all measurements are based on inches and the size chart serves as a guide and reference only. The size may vary depending on the designs and styles of the shirt.