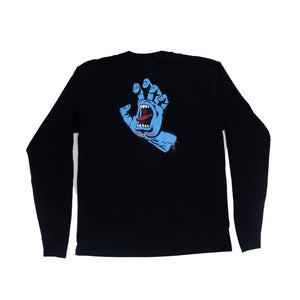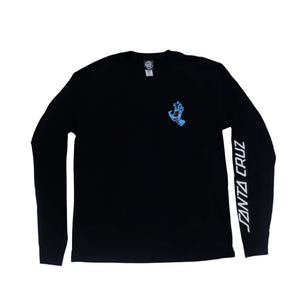 SANTA CRUZ SCREAMING HAND LS TEE-BLACK
100% Cotton, The Screaming Hand men's long-sleeve cotton t-shirt features small front and large back Santa Cruz Screaming Hand logo prints and SC Strip sleeve prints in soft hand ink This classic t-shirt is also durable and comfortable, making it perfect for everyday wear. Its signature design and iconic prints will keep you looking stylish no matter what the occasion.
Please take note that all measurements are based on inches and the size chart serves as a guide and reference only. The size may vary depending on the designs and styles of the shirt.