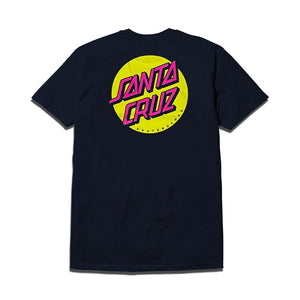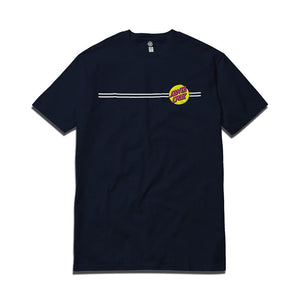 SANTA CRUZ OTHER DOT TEE NEW - NAVY W/HAZARD
The Santa Cruz Other Dot Tee is a bold, edgy addition. Featuring the iconic dot logo in hazard yellow, surrounded by navy blue, it's made from 100% cotton for comfort and style. Versatile navy blue and a pop of hazard yellow express a classic skate look, and with a regular fit and crew neck, it's both fashionable and functional. Show off your skate style with the Santa Cruz Other Dot Tee.
Please take note that all measurements are based on inches and the size chart serves as a guide and reference only. The size may vary depending on the designs and styles of the shirt.