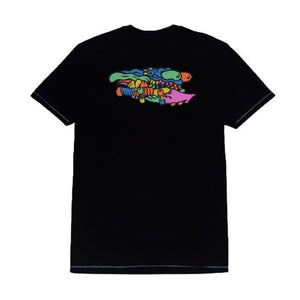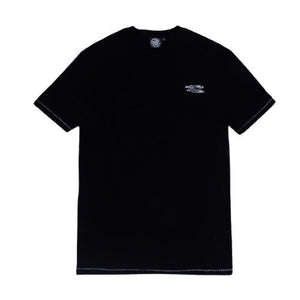 SANTA CRUZ MEEK SLASHER FUSION TEE-BLACK
The Santa Cruz Meek Slasher Fusion Tee in black is a stylish and comfortable cotton t-shirt. Made from 100% cotton, it offers a soft and breathable fabric that ensures a comfortable fit.
This tee features a small chest multi-color Meek Slasher Fusion heat logo label, adding a subtle and eye-catching detail to the design. The multi-color logo adds a vibrant and dynamic element, showcasing the unique artwork of the Meek Slasher Fusion.
On the back of the tee, you'll find a large one-color logo print in soft hand ink. This logo print is bold and impactful, representing the Meek Slasher Fusion artwork in a striking manner. It adds a touch of personality and style to the shirt, making it stand out.
Please take note that all measurements are based on inches and the size chart serves as a guide and reference only. The size may vary depending on the designs and styles of the shirt.