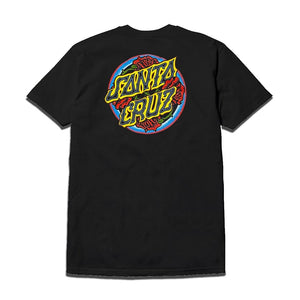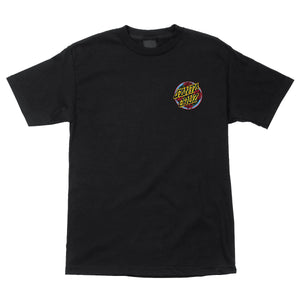 SANTA CRUZ DRESSEN ROSES DOT TEE - BLACK
The Santa Cruz Dressen Roses Dot Tee in black is a stylish and classic t-shirt featuring a unique Santa Cruz graphic. On the back of the tee, you'll find a striking graphic depicting a Santa Cruz logo with roses, adding a touch of elegance and flair. The front of the tee features a small Santa Cruz dot logo on the left chest, providing a subtle branding element.
This tee is crafted from 100% cotton, offering a comfortable and breathable fabric that feels soft against the skin. The regular fit ensures a relaxed and comfortable silhouette, suitable for everyday wear.
Please take note that all measurements are based on inches and the size chart serves as a guide and reference only. The size may vary depending on the designs and styles of the shirt.