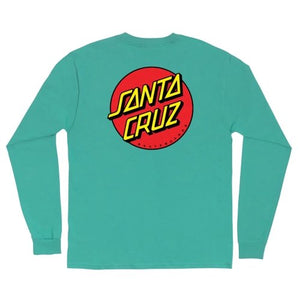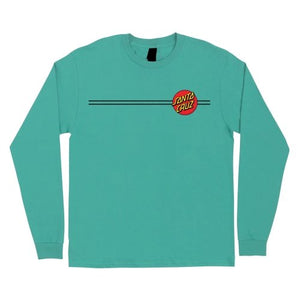 SANTA CRUZ CLASSIC DOT L/S TEE-CELADON
The Santa Cruz Classic Dot L/S Tee in celadon is a men's long-sleeve t-shirt that combines style and comfort. It is made from a blend of 99% cotton and 1% polyester, offering a soft and breathable fabric with a slight stretch.
This regular fit t-shirt features large Santa Cruz Classic Dot logos printed on both the front and back. The logos are created using soft hand ink, resulting in a smooth and comfortable finish. The large prints make a bold statement and showcase the iconic Santa Cruz branding.
Please take note that all measurements are based on inches and the size chart serves as a guide and reference only. The size may vary depending on the designs and styles of the shirt.