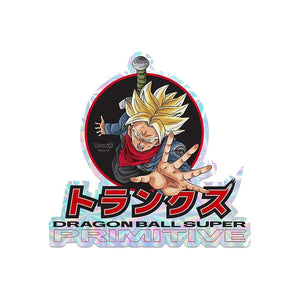 PRIMITIVE TRUNK PHASES STICKER MULTICOLOR
The Primitive Trunk Phases Sticker in Multicolor is a vibrant and eye-catching sticker that showcases the iconic Primitive logo in a unique design. The sticker features a series of colorful phases arranged in a circular pattern, creating a visually appealing and dynamic look.
Made with high-quality materials, the Primitive Trunk Phases Sticker is durable and resistant to wear and tear. The adhesive backing ensures easy application, allowing you to stick it onto various surfaces such as skateboards, laptops, notebooks, and more.