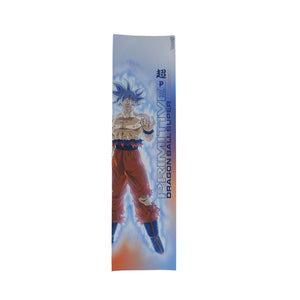 PRIMITIVE GOKU ULTRA INSTINCT GRIPTAPE - ORANGE
The Primitive Goku Ultra Instinct Grip tape in orange is a high-quality skateboard grip tape that features a vibrant design inspired by the popular anime series Dragon Ball Z. The grip tape is designed to provide excellent traction and grip for your skateboard, ensuring a secure footing while performing tricks and maneuvers.
Made from durable materials, the grip tape is built to withstand the rigors of skateboarding and offers long-lasting performance. Its adhesive backing ensures easy installation and a firm grip on your skateboard deck.