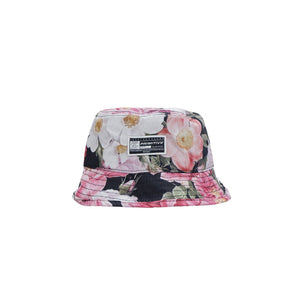 PRIMITIVE EDEN BUCKET HAT - BLACK
The Primitive Eden Bucket Hat in black is a fashionable and functional accessory that adds a touch of streetwear style to your outfit. This bucket hat features a classic bucket silhouette with a downward sloping brim, providing both sun protection and a trendy look.
Made from high-quality materials, the hat offers durability and long-lasting wear. The black color adds versatility and pairs well with a wide range of outfits, making it a versatile choice for any occasion.
The bucket hat is one-size-fits-all and features a reversible design, allowing you to switch between a solid black or a printed side, giving you even more styling options.