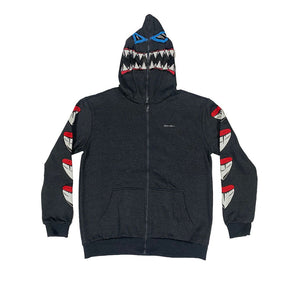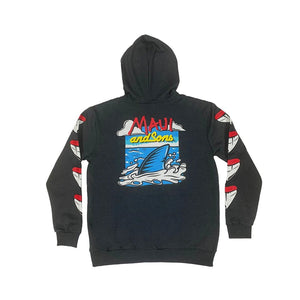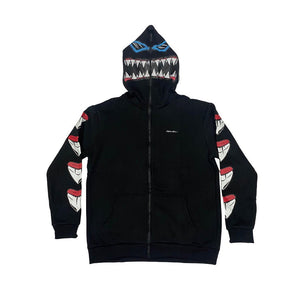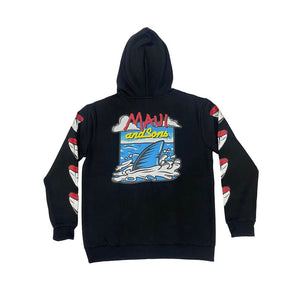 MAUI AND SONS ANGRY SHARK HOODIE
The Maui and Sons Angry Shark Hoodie is a stylish and unique piece of clothing that is sure to make a statement. Made from high-quality materials, this hoodie is both comfortable and durable, making it perfect for everyday wear.
The design features a bold graphic of an angry shark on the front of the hoodie, with the iconic Maui and Sons logo printed above it. The image is sharp and vivid, with intricate details that really bring the shark to life. The shark's teeth are exposed in a menacing expression, adding to the hoodie's edgy vibe.