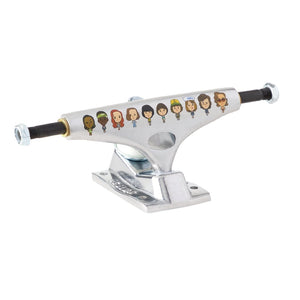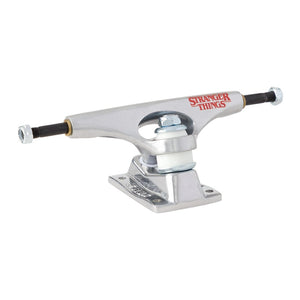 KRUX K5 POLISHED STRANGER THINGS CREW TRUCKS - SILVER (TRUCKSET)
Stranger Things have never happened to Krux until now! Introducing the Stranger Things Krux K5 standard trucks with original artwork from the series.
The Krux K5 Truck with the Pur-fect Turn features newly re-designed hanger and sexy-ass baseplate, quicker turning geometry, a new pivot shape & more durable injection molded pivot cup combined with the world's best cushions and the strongest axles available make the K5 the best Krux Truck ever made.