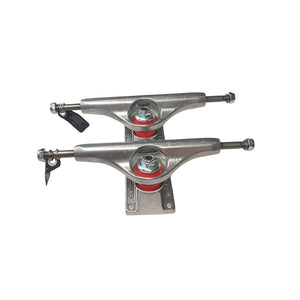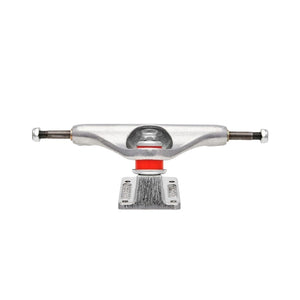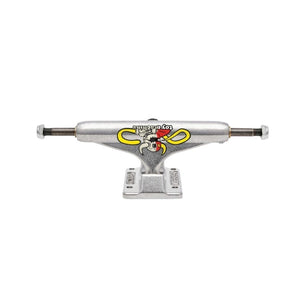 INDEPENDENT TOY MACHINE STAGE-11 STANDARD TRUCKS - SILVER (TRUCKSET)
The Independent Toy Machine Stage-11 Standard Trucks in silver are a high-quality truck set designed for skateboarding enthusiasts. This set includes two trucks, one for the front and one for the back of your skateboard.
The trucks are constructed with Independent's Stage-11 technology, which is known for its durability and performance. These trucks are built to withstand the rigors of skateboarding, providing a solid and reliable foundation for your skateboard.