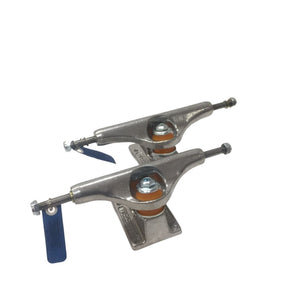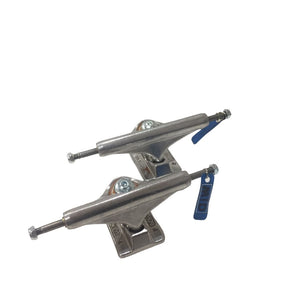 INDEPENDENT POLISHED MID TRUCKS - SILVER (TRUCKSET)
The Independent Polished Mid Trucks in silver are a set of high-quality skateboard trucks designed to provide stability, durability, and optimal performance for your skateboard. This truck set includes two trucks, one for the front and one for the back of your skateboard.
The polished silver finish gives the trucks a sleek and clean look, making them visually appealing. The silver color complements various skateboard deck designs and adds a touch of style to your setup.
These mid trucks are designed to have a medium height, providing a balance between stability and maneuverability. They are suitable for a wide range of skateboarding styles, from street skating to ramp riding.