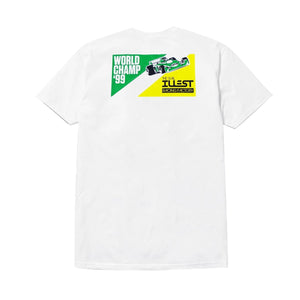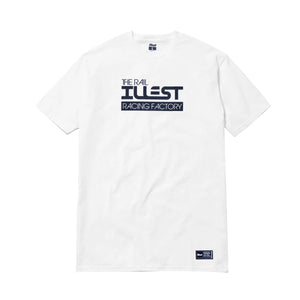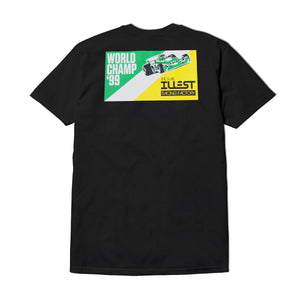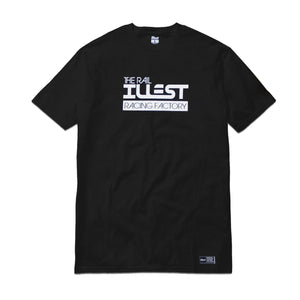 ILLEST X TR WORLD CHAMP TEE - WHITE
The ILLEST X TR World Champ Tee offers an expertly crafted combination of comfort and style. The bold TR World Champ graphic featured on the front offers a stylish ode to automotive culture, while the high-quality black fabric provides a sleek and versatile touch. Made with durable materials, this tee is designed to maintain its shape and color over time. Available in various sizes to fit any body type.
 Please take note that all measurements are based on inches and the size chart serves as a guide and reference only. The size may vary depending on the designs and styles of the shirt.