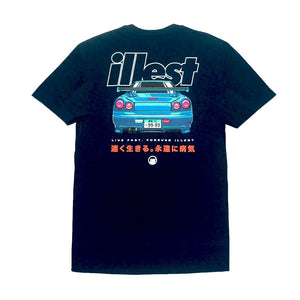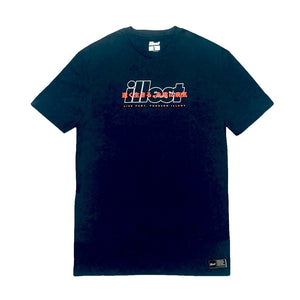 ILLEST LIVE FAST SST - NAVY
The ILLEST Live Fast SST in Navy is a bold statement that embodies the spirit of living life to the fullest. With a vibrant navy color and striking "Live Fast" lettering emblazoned across the chest, this stylish short-sleeved t-shirt makes a statement. Crafted from durable and comfortable high-quality materials, this tee offers the perfect combination of comfort and style. The classic crew neckline completes the overall design, making it perfect for individuals who embrace life an adventurous and fast-paced lifestyle. Whether you're into motorsports, extreme sports, or simply have a passion for living life to the fullest, this tee serves as a reminder to seize the day and make the most of every moment.
Please take note that all measurements are based on inches and the size chart serves as a guide and reference only. The size may vary depending on the designs and styles of the shirt.