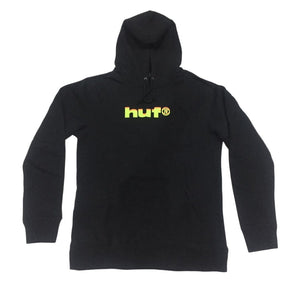 HUF UNSUNG P/O HOODIES - BLACK
The HUF Unsung P/O Hoodie in black is a comfortable and stylish hoodie. It is made from a blend of 80% polyester and 20% cotton, which offers a soft and cozy feel. The hoodie features a pullover style with a drawstring hood, providing adjustable coverage. It has a kangaroo pocket at the front, offering convenient storage for small items or keeping your hands warm. The black color gives it a sleek and versatile look that can easily be paired with different outfits. Whether you're lounging at home or going out, the HUF Unsung P/O Hoodie is a great choice for casual and comfortable wear.
Please take note that all measurements are based on inches and the size chart serves as a guide and reference only. The size may vary depending on the designs and styles of the shirt.