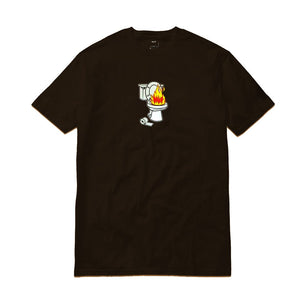 HUF HOT SHIT TEE - CHOCOLATE BROWN
Constructed from 100% cotton, the HUF Hot Shit Tee is renowned for its daring and conspicuous design. It typically showcases a screen-printed image or statement embodying the company's skateboard and urban fashion flair. The chocolate brown tone enhances the overall aesthetic with an unconventional and fashionable flair.
Please take note that all measurements are based on inches and the size chart serves as a guide and reference only. The size may vary depending on the designs and styles of the shirt.