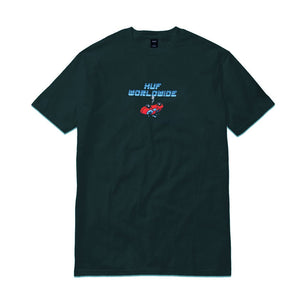 HUF GAME OVER TEE-DARK GREEN
100% cotton Screen-printed HUF worldwide logo The quality of this piece is unmistakable, providing comfort and durability to last a lifetime. Its heavyweight properties make it a perfect choice for cooler weather and outdoor activities, but feel just as comfortable indoors. This tee is no simple wardrobe addition - it's a statement piece.
Please take note that all measurements are based on inches and the size chart serves as a guide and reference only. The size may vary depending on the designs and styles of the shirt.