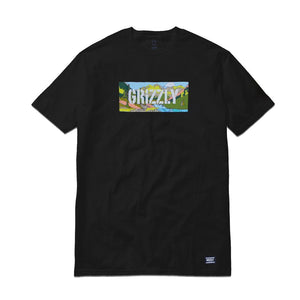 GRIZZLY PAINT BY NUMBERS TEE
The Grizzly Paint By Numbers Tee in black is a stylish and eye-catching t-shirt that combines artistry with streetwear. The tee features a unique paint-by-numbers design on the front, showcasing a mix of colors and patterns that create a visually appealing aesthetic. It is made from high-quality materials to ensure comfort and durability. The black color adds a versatile and timeless touch to the overall look, making it easy to pair with various bottoms and accessories. Whether you're a fan of art or simply appreciate distinctive fashion, the Grizzly Paint By Numbers Tee is a standout choice that will elevate your style.
Please take note that all measurements are based on inches and the size chart serves as a guide and reference only. The size may vary depending on the designs and styles of the shirt.