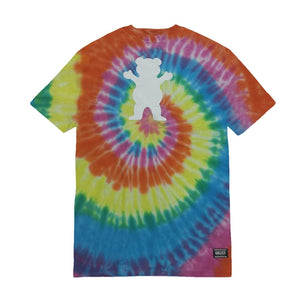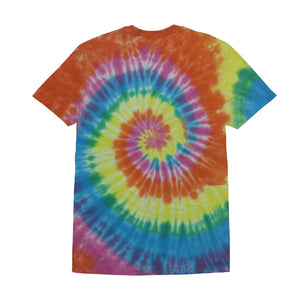 GRIZZLY OG BEAR TEE - TIE DYE / WHITE
The Grizzly OG Bear Tee in tie dye/white is a vibrant and eye-catching t-shirt that combines the classic Grizzly logo with a trendy tie dye pattern. The tie dye design adds a unique and playful touch to the shirt, making it a standout piece in your wardrobe. The iconic Grizzly OG Bear logo is prominently featured on the front, showcasing your love for the brand. The tee is made from soft and comfortable fabric, ensuring a great fit and all-day comfort. Whether you're hitting the skate park or simply want to add a splash of color to your outfit, the Grizzly OG Bear Tee in tie dye/white is a stylish and versatile choice.
Please take note that all measurements are based on inches and the size chart serves as a guide and reference only. The size may vary depending on the designs and styles of the shirt.