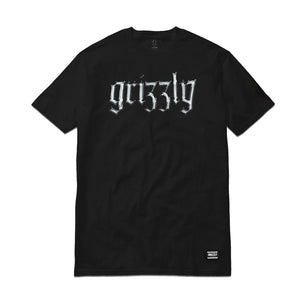 GRIZZLY LIQUID METAL TEE - BLACK
The Grizzly Liquid Metal Tee in black is a sleek and stylish t-shirt that brings a touch of edginess to your outfit. Made with high-quality materials, this tee offers both comfort and durability. The front of the shirt features a striking liquid metal graphic design, adding a cool and modern aesthetic. The black color enhances the boldness of the design, making it stand out. With its regular fit and crew neck, this tee offers a relaxed and casual look. Whether you're going for a streetwear-inspired style or simply want to make a statement, the Grizzly Liquid Metal Tee is a great choice.
Please take note that all measurements are based on inches and the size chart serves as a guide and reference only. The size may vary depending on the designs and styles of the shirt.