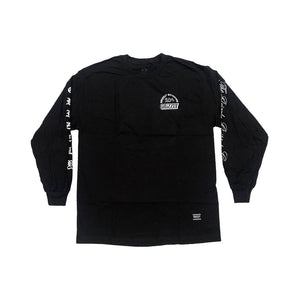 GRIZZLY LEGACY LS TEE - BLACK
The Grizzly Legacy Long Sleeve Tee in black is a versatile and stylish addition to your wardrobe. Crafted from high-quality materials, this long sleeve tee offers comfort and durability. It features the iconic Grizzly logo on the chest, showcasing the brand's legacy and authenticity. The black color adds a sleek and timeless appeal to the tee, making it easy to pair with various bottoms and layer with other garments. Whether you're heading to the skate park or simply running errands, the Grizzly Legacy Long Sleeve Tee is a versatile choice that combines style and comfort for any occasion.
Please take note that all measurements are based on inches and the size chart serves as a guide and reference only. The size may vary depending on the designs and styles of the shirt.