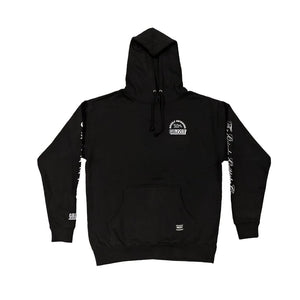 GRIZZLY LEGACY HOODIE - BLACK
The Grizzly Legacy Hoodie in black is a timeless and versatile hoodie that combines comfort and style. Made from a blend of soft and durable materials, this hoodie provides warmth and coziness. It features a classic pullover design with a drawstring hood and a spacious kangaroo pocket in the front. The Grizzly logo is prominently displayed on the chest, showcasing the brand's legacy. With its black color, this hoodie is easy to style and can be paired with jeans, joggers, or shorts for a casual and laid-back look. Whether you're lounging at home or heading out for a casual outing, the Grizzly Legacy Hoodie is a wardrobe essential that exudes both comfort and style.
Please take note that all measurements are based on inches and the size chart serves as a guide and reference only. The size may vary depending on the designs and styles of the shirt.