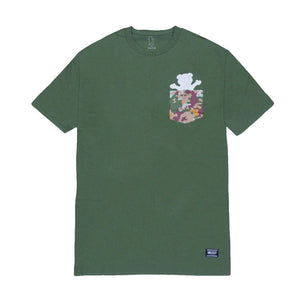 GRIZZLY CAMOUFLAUGE LODGE POCKET TEE
The GRIZZLY Camouflage Lodge Tee in Military Green is a stylish and comfortable t-shirt perfect for any casual occasion. Made from high-quality materials, this tee features a camouflage print with the GRIZZLY logo prominently displayed on the chest in white. The military green colorway adds a touch of ruggedness to this classic design. The regular fit and crew neck make it easy to wear and pair with any outfit, making the GRIZZLY Camouflage Lodge Tee a versatile addition to your wardrobe.
Please take note that all measurements are based on inches and the size chart serves as a guide and reference only. The size may vary depending on the designs and styles of the shirt.