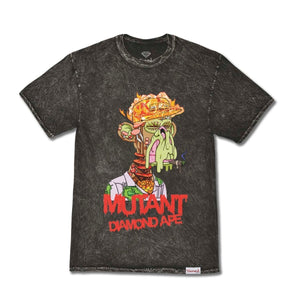 DIAMOND MUTANT APE CIGAR TEE
The Diamond Mutant Ape Cigar Tee in Black is a stylish and unique t-shirt that is sure to make a statement in any streetwear collection. Made from high-quality cotton material, this tee is both comfortable and durable.
Please take note that all measurements are based on inches and the size chart serves as a guide and reference only. The size may vary depending on the designs and styles of the shirt.