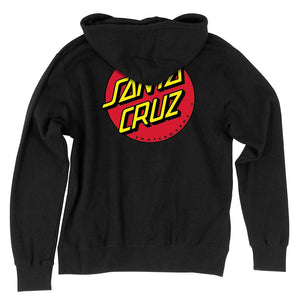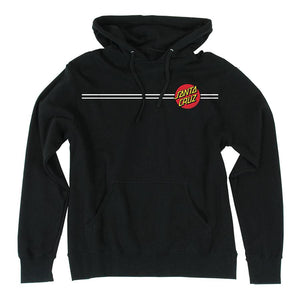 CLASSIC DOT PULLOVER HOODIE - BLACK
The Santa Cruz Classic Dot Pullover Hoodie in black is a stylish and comfortable hoodie designed by Santa Cruz Skateboards. It features the iconic Santa Cruz Classic Dot logo prominently displayed on the front. The hoodie is made from high-quality materials, providing warmth and durability. It has a classic pullover design with a hood and a kangaroo pocket in the front for added convenience. The black color adds a sleek and timeless look to the hoodie, making it a versatile choice for casual wear. Whether you're a skateboarder or simply a fan of Santa Cruz's iconic branding, this hoodie is a great addition to your wardrobe.
Please take note that all measurements are based on inches and the size chart serves as a guide and reference only. The size may vary depending on the designs and styles of the shirt.